Pricing, external economic pressures, and client retention: these are among the key trends that will shape professional services in 2023. Beaton partners forecast the topics you need to know about for the new year.
This is the second in a two-part series identifying trends in professional services in 2023.
Charging the right price for professional services has become a minefield over the past decade as fixed fees, value pricing and creative bundling of services have introduced a spectrum of new ways for clients to pay for their work.
Moreover, the impact of the pandemic and subsequent economic slowdown has forced clients and firms to become even more acutely aware of the dollar cost for services. Clients are becoming increasingly value-savvy, and more willing to "shop around" if their provider is not delivering a positive client experience.
The challenge: most firms cannot afford to discount their prices right now. Global inflation surged to 7.5 per cent earlier this year, up from an average of 2.1 per cent in the decade preceding the COVID-19 pandemic.
"Firm leaders are nervous about margins being squeezed between cost pressures like salary inflation, energy bills, and the first full year of travel and marketing expenses since COVID. They're worried about how increasing their prices could cause a loss of clients and work, given the current market downturn, pressure on budgets and greater competition for clients," says Paul Hugh-Jones, partner at Beaton.
Beaton partner Libby Maynard adds that firms not benchmarking externally to check how their combination of pricing and value stacks up against the market are more likely to be leaving money on the table.
"Anecdotally I hear the mid-to-smaller size firms held their rates during the pandemic and probably let their prospecting slip," says Maynard.
The good news is Beaton research shows the price firms charge is less important than the client experience the firm delivers. Clients are prepared to pay more when they receive excellent client experience. Improving the client experience is a tangible and evidence-based method to strategically increase value and therefore be able to price at a premium.
Pricing will be a key challenge for firms in 2023 as clients become more value-savvy, and firms try to keep up revenue against inflation.
It's hard to fathom that Russia's war on Ukraine only began in February this year – the humanitarian crisis and upheaval seems more immense than the timeframe. For professional services firms, the global economic trends stemming from sanctions and the disruption to supply chains will continue to flow through the new year and beyond.
"Evidence from the legal profession in Australia, New Zealand, the US and UK indicates firms are preparing for a downturn in 2023 and longer," says George Beaton, Executive Chairman at Beaton.
"Cost pressures are mainly related to talent, both acquisition and retention. Those relatively few firms that have a variable cost of talent, and more sophisticated project management and resource allocation, are best positioned to withstand the adverse effects of a prolonged recession should this occur."
Among the costs George Beaton points out, the talent war highlighted in the part one of this two-part blog series is becoming expensive. According to Mercer's New Pay Hire Rates reports in 2022, the professional services industry is increasing salaries faster than most other sectors. Firms are paying 2.2 per cent more for external new hires than for existing employees in the same role, which is more than any other sector in the workforce. 
Variable talent cost models – utilising contractors to create a workforce that can scale up or down dependent on need – have dual benefits for staff and firms. They answer the demand among employees for increased flexibility while also releasing pressure for firms more hands on deck during times of peak demand.
Our research found when clients are faced with unprecedented pressures, they will turn to their most trusted firms for advice to keep their businesses going.
"Beaton's research tells us that at every stage of the economic cycle, a proportion of clients is prepared to pay more for professional services firms that offer excellent CX and deliver complex, sophisticated work," George Beaton says.
Lurking in the background, client retention – which is always high on agendas – will become a critical task for professional services firms in 2023.
Acquiring new clients is expensive and time-consuming, and retaining loyal clients can have a very positive impact on a firm's reputation. It's why retention becomes even more valuable during hard economic times.
"Focusing on delighting and retaining existing clients is critical at all times but may be even more so in the coming months and years with the threat of less spending looming," says Beaton partner Jon Huxley.
The latest CommBank Accounting Market Pulse and Legal Market Pulse reports found the key growth strategy for firms in coming years is centred on investing in their marketing and business development teams, and by upskilling their practitioners to win new clients and cross- and up-sell work.
Huxley adds: "Those firms who win in a smaller revenue pool will be able to point to high levels of client satisfaction, targeted prospecting in ways that add value to clients and an excellent client experience that results in client referrals as well as justification for premium pricing."
Regularly collecting and acting on client feedback will become crucial for firms to stay informed about how they can pivot to their clients' new needs or changing desires. Firms that systematically nurture relationships via client relationship management tools will be best equipped to weather the incoming storm.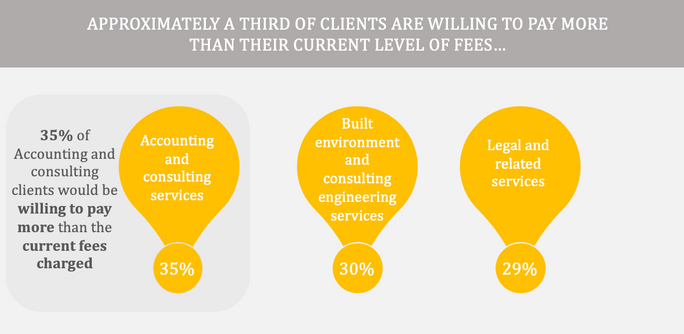 Source: beatonbenchmarks 2020
Read part one of this two-part blog series here.
To maximise your organisation's client retention and learn how client feedback tools can benefit you, please visit our client feedback tools page or contact us to discuss your options with a Beaton partner.
Want to know if your firm's prices are right? Beaton offers data-based consulting on pricing that provides a window into the competition, and can inform what you should be charging.
Share these insights with a colleague
Written by
Libby works with Beaton's clients to help them win, retain and grow business and deliver value to their clients in sustainably profitable ways. She creates order out of chaos, works at both strategic and operational levels, combines creativity with strong analytical skills and big picture thinking, sets clear priorities and readily engages stakeholders at all levels.
Full bio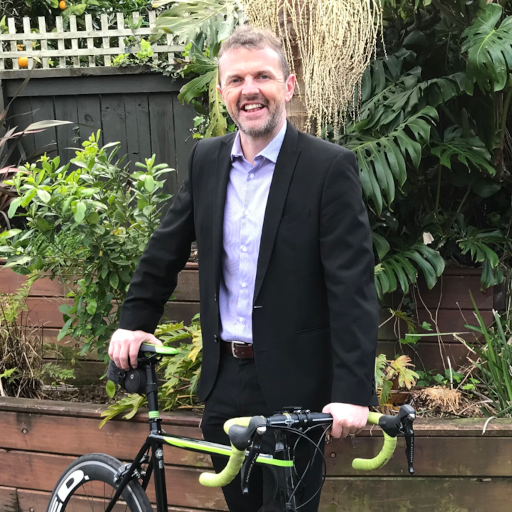 Jon's passion is in helping Beaton's clients deliver profitable growth for their businesses. He is a recognised client specialist and adviser to professional services and works with a wide range of businesses from small to large. His focus is helping his clients to delight their clients. Jon's clients describe him as relaxed and easy to work with, highly collaborative and very outcomes focused.
Full bio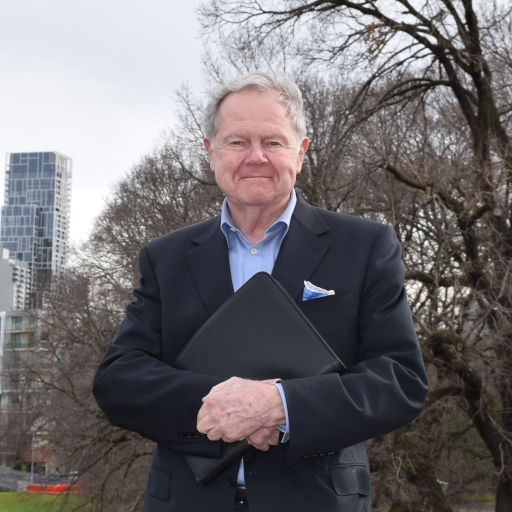 George has guided Beaton's clients through a wide variety of strategic decisions in his 30+ years as an adviser and researcher. His background in business school teaching combined with his work in professional services firms, public and private companies, universities and governments gives him deep insights into the challenges and opportunities that leaders and their organisations face.
Full bio