In 2023, independent academic Dr Richard Speed published a whitepaper examining the purpose of benchmarking and how it helps businesses grow. He investigates whether common criticisms levelled at business benchmarking are valid.
In his discussion, he outlines the rationale for customer feedback benchmarking and a framework for evaluating the effectiveness of this type of benchmarking.
Dr Speed critiques the annual Beaton Benchmarks research conducted by Beaton as a test case. Overall, he analyses whether the methodology, purpose and use of Beaton Benchmarks' client insights can materially assist professional services firms grow profitably.
This report is the first of its kind to critically evaluate Beaton Benchmarks. On a broader level, it examines the capabilities of benchmarking – when well executed – to help professional services firms carve out unique competitive advantages.
Key topics covered…
Benchmarking for efficiency and uplift in bottom-line performance
Why firms benchmark customer feedback
How benchmarking insights can help businesses establish competitive advantages
Best practices for customer sampling
Why Beaton Benchmarks is a benchmarking framework that follows best practices
How Beaton Benchmarks can help firms grow.
Read this report for…
Better understanding of reasons to benchmark customer feedback against close competitors
A critique of the merits of benchmarking customer insights
A best-practice framework to follow when carrying out benchmarking research
An independent, academically authoritative analysis of Beaton Benchmarks.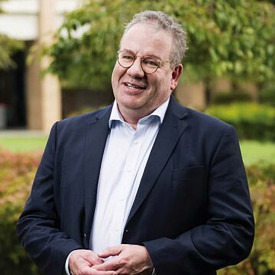 Dr Richard Speed is an independent marketing academic and consultant. He was ANZ Professor of Strategic Marketing at Melbourne Business School in the University of Melbourne and on the Melbourne Business School faculty for 20 years. He has also served as Deputy Vice-Chancellor at La Trobe University responsible for the marketing and recruitment functions and has consulted extensively with industry.
Disclaimer: This review was independently conducted by Dr Speed. He was commissioned by Beaton and briefed on the processes and details of Beaton Benchmarks by Beaton staff. They were not involved in his assessment or conclusions.