What distinguishes a professional? A literal definition could be anyone who works in a profession.
Those who work in professions like law, accounting, architecture, and consulting engineering have studied and been certified to demonstrate proficiency in their areas of expertise. They have obtained the relevant university degrees, qualifications, professional indemnity insurance, practising certificates and so on to show it.
But of course, there are plenty of other types of work, outside of professional services, that require study and qualifications.
What fundamentally separates those who work in professional services is the high standard of ethics, integrity and accountability to which clients and the wider public hold them.
What are professional ethics and why are they important?
The former Chief Justice of the US Supreme Court Potter Stewart once said famously: "Ethics is knowing the difference between what you have a right to do and what is right to do."
A professional knows this difference and lives by it. Ethics are a key attribute of professionalism and are fundamental to building trust between colleagues, clients, and suppliers. How ethics are incorporated into professionals' work fundamentally influences an organisation's culture, brand value and reputation.
"Professionalism contains a distinct essence that transcends the discrete disciplines of law, accounting, IT, or built and natural environment consulting. That essence is the ethical responsibility to benefit not only the individual clients served, but also society as a whole in the way we operate," says Dr George Beaton, Executive Chairman of Beaton.
Dr Beaton's 2022 whitepaper on "Why professionalism matters more than ever" investigates modern challenges to professional ethics and how professional industries like law, accounting, built and natural environment consulting and IT should confront them.
"If we as professionals want to be trusted, we need to earn it through our ethics and integrity," Dr Beaton says.
Why undertake a Professional Practice Credential in Professional Ethics
Ethics – though an essential ingredient of being a professional – are not often covered in employee key performance indicators (KPIs) or on-the-job assessments. Nevertheless, it is important to continue understanding and applying ethics as we move through our professional careers.
This is why Australian Council of Professions (ACoP) in partnership with Deakin University are offering the Professional Practice Credential in Professional Ethics.
Professional Practice Credentials are a new way of assessing, recognising and developing workplace capabilities, designed for the digital age. This credential in professional ethics involves candidates gathering evidence of abilities and reflecting on their experience, being assessed on this, and ultimately being awarded a professional credential (or "badge") by Deakin University. The credential can be attached to your CV and shared on professional digital platforms such as LinkedIn.
Expert university-verified assessors provide independent validation and formal feedback to gain this credential. You can even earn credits towards eligible Deakin University post-graduate courses – simply by verifying your understanding of, and qualifications in, professional ethics.
Learn more about professional ethics
To learn more about undertaking the credential, visit the Deakin University website. Members of ACoP member organisations are eligible for a discount of 20 per cent – contact 1300 664 587 or CEO@Professions.org.au for the discount code.

Written by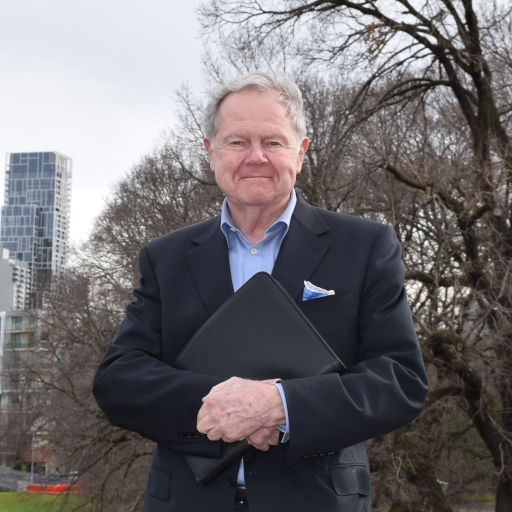 George has guided Beaton's clients through a wide variety of strategic decisions in his 30+ years as an adviser and researcher. His background in business school teaching combined with his work in professional services firms, public and private companies, universities and governments gives him deep insights into the challenges and opportunities that leaders and their organisations face.
Full bio