Each year, Beaton asks tens of thousands of clients to evaluate the services they have received from professional services firms entering the Client Choice Awards.
We survey these clients for their feedback because we and the firms who enter believe it's the most objective way of benchmarking service quality and value.
How are winners decided? Here's a window into the process.
First, firms enter individual awards based on their profession and revenue. The four professions are: accounting and management consulting, built and natural environment consulting, legal, and specialist IP services. Those categories are broken down further into size brackets: under $30m annual revenue, $30-100m revenue, $100-200m revenue and more than $200m revenue.
When firms enter the awards, they agree to have their client feedback benchmarked against that of other firms in their category (those being competitors in the market). The full list of categories is listed here.
The awards open in June and client surveying runs until mid-February.

2. The client feedback process
Firms' clients and referrers complete the rigorous feedback surveys prepared by Beaton. Each respondent answers a series of questions to rate one or more firms' brands and performance on a range of criteria including service quality, value for money, price and innovation. Answers are lodged via a secure online portal that ensures each respondent completes only one survey and imposters are blocked.
Full client feedback responses are sent directly and confidentially to Beaton, not the firms, encouraging objectivity and honesty.
"We're an independent survey company. Clients can feel free to give their honest feedback to us. In this space, the Client Choice Awards are unique. This is the only client-based awards system. So it's the clients and the market speaking – not a panel of judges who are not fully across the work that all the firms do day-to-day," says Grant Hollings, Research Lead at Beaton.
3. The judging - client feedback and overall client service
Beaton undertakes thorough quality checks on survey responses before they are analysed for judging. Additionally, we ensure each firm considered has a representative sample of client responses before it to become eligible for an award.
Once the data is checked for quality, authenticity and reliability, Beaton collates the survey responses and mathematically produces an overall rating of the firm, known as the overall client service score (OCS). The OCS summarises rating data from three variables: overall performance, the likelihood a client would recommend a firm to friends and colleagues, and value.
"The firm that achieves the highest OCS scores in each of the award categories is the winner of each award. That is the criterion – there is no input or subjective judgment from Beaton," explains Marc Ewen, Senior Associate at Beaton.

"Other awards that firms would usually enter are judged by sector experts, panels of university lecturers and industry body professionals. The Client Choice Awards are based purely on what clients say."
Inputs to an Overall Client Service (OCS) score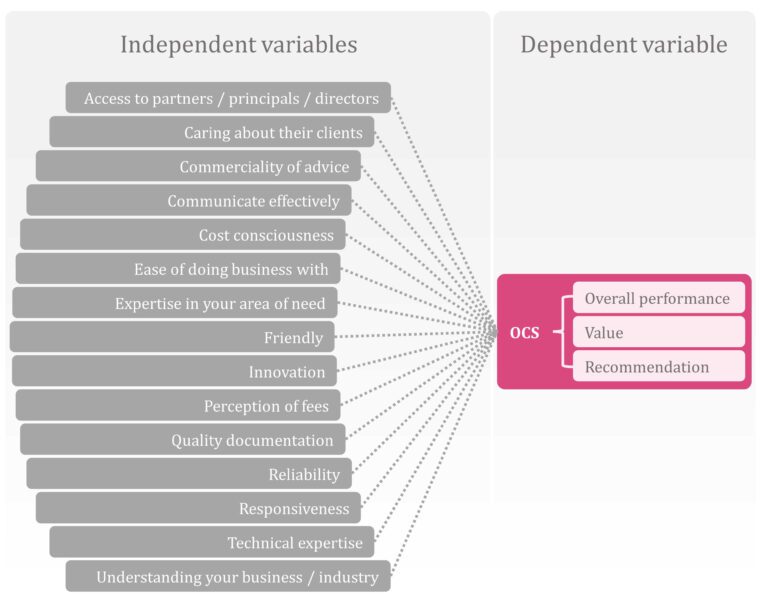 4. Benchmarking and further client feedback inquiries
Once the Client Choice Awards are announced, the more rewarding process begins. Many entrants say value comes not from winning or being named a finalist, but through receiving their clients' honest feedback via Beaton's suite of actionable reports and expert advice.
"For Isthmus, entering the awards was driven more by the process than the prize. We were genuinely curious to know how our clients felt about the experience of working with us," says Ralph Johns, CEO of Isthmus Group.
"It was a bonus to be benchmarked against similar firms, and to find out that we right are up there in terms of engagement and value."
Isthmus Group won two Client Choice Awards in 2022 for Best Landscape Architecture Firm (less than $30m revenue) and Best Urban Design Firm (less than $30 million revenue).
Since the awards' inception in 2005, Beaton has analysed more than 370,000 individual client feedback ratings to determine winners. We have benchmarked more than 650 firms against their competitors. These 18 years of OCS scores and other invaluable client feedback have created the only comprehensive dataset of independent client insights, benchmarking, and tracking available in the professional services market.
But what happens to all that invaluable client feedback after the winners are announced?
The anonymised data used to judge the Client Choice Awards is collated to build the more comprehensive Beaton Benchmarks reports, which are used to direct firms on how to improve and differentiate their client service from competitors. You can download an example of what these reports look like here. These reports are essentially a road map to analysing performance against other firms and winning clients' satisfaction.
The anonymised data used to judge the Client Choice Awards is collated to build the more comprehensive Beaton Benchmarks reports.
Firms that enter the Client Choice Awards have a fast-tracked route to purchasing a Beaton Benchmarks report: the client feedback that was collected on the firm during the awards process ensures sufficient ratings of the firm to produce a competitor intelligence report within days. Firms that have not entered the awards can now go through a separate survey process to be benchmarked against the competition.
"The winners of the awards may have already been judged; but the ultimate winners are firms that use the Client Choice Awards feedback to find out where they stand in a sea of competitors, and use that knowledge to find strategic advantage," says George Beaton, Executive Chairman of Beaton.
To find out more about Beaton's benchmarking products and how they can benefit your organisation please visit our Competitor benchmarking page or contact us to discuss your options with a Beaton partner.
To learn more about the Client Choice Awards visit the website.
Share these insights with a colleague
Written by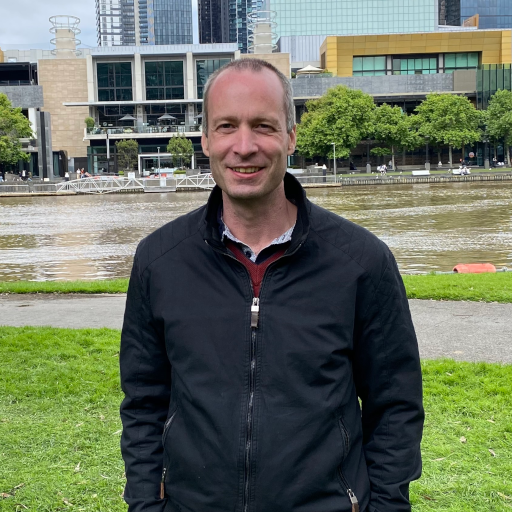 Grant provides advice on survey design, weighting, fieldwork management and statistical analysis. Being an expert in SPSS, Python and R, he helps the team draw conclusions from complex quantitative data and making the findings accessible to our clients' c-suite leaders.
Full bio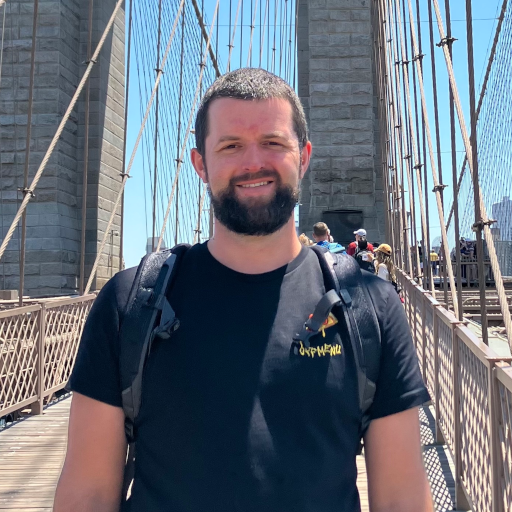 As a member of the Beaton research team, Marc manages our transactional feedback platform, Beaton Debrief, as well as coordinating the expansion of the Client Choice Awards to enable small-to-medium professional services organisations to enjoy all of the benefits that taking part brings. 
Full bio