It's tough being an established brand today.   
According to Gartner, 53 per cent of consumer audiences say it's less important to choose a well-known brand today than it was three years ago. The same 2022 study says market disruption is causing established brands to reposition themselves to remain competitive. Increasingly, being famous for being famous is not enough.  
According to Thomson Reuters, this trend is also being reflected in the UK legal market. They have seen a major shift over the last 10 years where reputation has dropped dramatically as a driver for keeping a law firm top of mind. They contend that "the well-known cliché that 'no-one ever got fired for buying IBM' may be increasingly irrelevant in today's evolving (legal) market".   
Today, relationships matter more than brand
But before you say brands don't matter, those of us who work to build brands know it's more nuanced than that. Thomson Reuters advises its clients to "not get too complacent about your law firm's brand standing and reputation. Energise your partners to be brand builders and alert to changes in your clients' rosters".  
Put simply, it's not enough to rely on reputation anymore. Understanding what drives your clients' agendas and anticipating their business environment is more critical than ever. Relationships matter more than reputation.   
Beaton observations of the Australian and New Zealand legal markets show clients are driven by a range of attributes rather than reputation alone. Clients emphasise commerciality, expertise and value.  
According to our research, "strong brand" has never factored highly as a driver of consideration for clients. As the chart below shows, since 2016 it hasn't ranked any higher than number 14 of the 16 drivers we measure.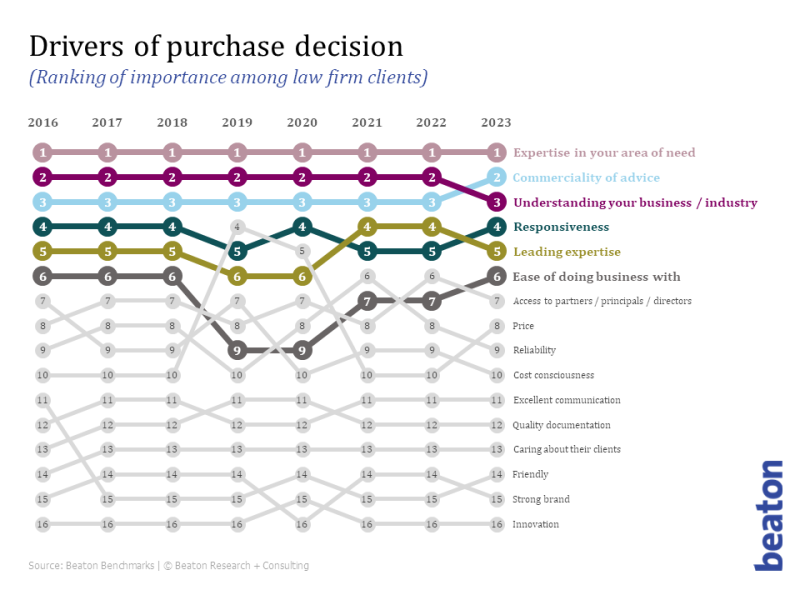 What are the implications for professional services firms? This data shows Australian and New Zealand law firms require a more precise understanding of clients' buying behaviours than we are seeing in the UK. In our experience, successful firms communicate those attributes in a way that resonates with clients and their needs.   
Why we are adapting our research to measure 'reputation'
Up until now Beaton has measured client ratings of "strong brand" in our annual Beaton Benchmarks survey, which tens of thousands of clients complete each year in the Client Choice Awards. We previously used this phrase as a proxy for reputation but will in 2024 be adapting this to instead measure "reputable". 
We use reputable to mean "trusted, works sustainably, behaves ethically". It is a word that delves deeper into understanding what makes a brand attractive to clients. We believe measuring trust, reputable and ethical behaviour matters more than just measuring reputation alone.
To find out more about Beaton's benchmarking products and how they can benefit your organisation please visit our Competitor benchmarking page or contact us to discuss your options with a Beaton partner.
Share these insights with a colleague
Written by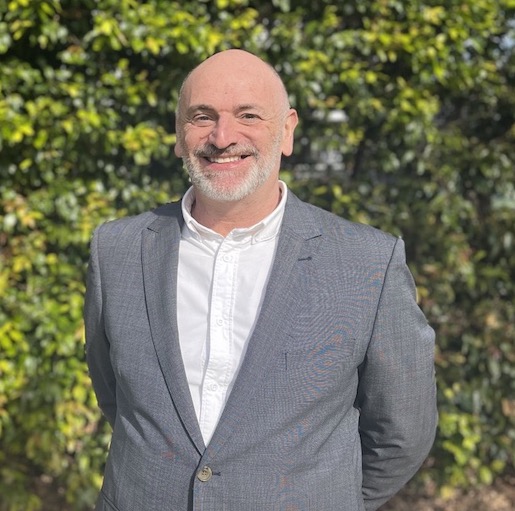 Matthew is focused on helping Beaton's clients grow and succeed. He works with them to find and retain quality clients, improve client experience, strengthen brand equity and build growth opportunities. Matthew uses insight gained from Beaton's extensive market research to provide clients with practical strategies and develop programs with measurable outcomes.
Full bio