Competitive benchmarking in professional services has evolved over the past 20 years.  Beaton led the way with its global-first benchmarking survey, Beaton Benchmarks.
The year was 2003. Google was announcing its plan to float on the stock market and Beyonce had just released her first solo album.
In the world of professional services, Beaton undertook a world-first benchmarking survey.  It would form the blueprint of what became Beaton Benchmarks – a unique annual research process spanning two decades.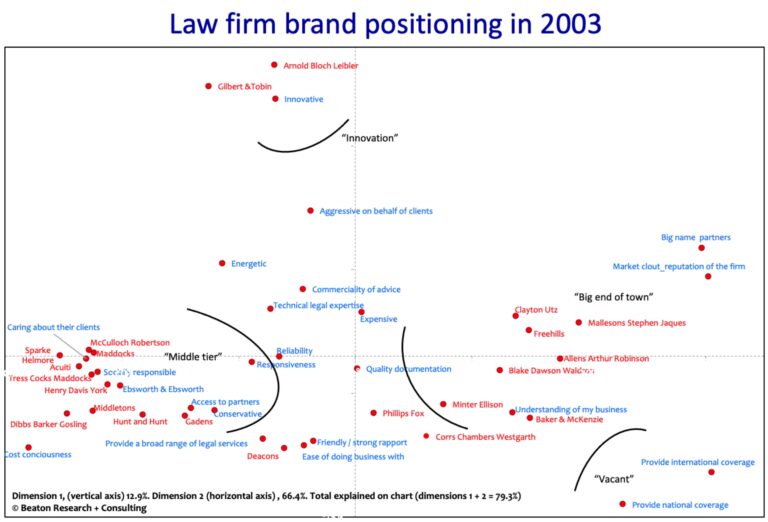 How competitive benchmarking in professional services has helped firms identify opportunities for improvement
Every year for the next 20, we built on that first analysis, competitive benchmarking in professional services.  We started tracking and benchmarking firms in many professions based on client feedback.
In 2005, we undertook the very first Client Choice Awards, offering a formal way for firms to participate in our research and gain access to their clients' views. Since then, Client Choice Awards participants have gained fast-tracked access to exclusive competitor data via Beaton Benchmarks. 
How has the world of professional services changed over that time?
We invited a select group of Chief Marketing Officers and business development leaders in law, accounting, engineering, and specialist IP services to meet in October 2022 and discuss 20 years of change. We compiled their anecdotes alongside Beaton data and the below four major themes emerged.
Winners of Client Choice Awards at a gala dinner in 2019. All entrants to the Client Choice Awards are benchmarked and enabled fast-tracked access to Beaton Benchmarks reporting products.
1. The impact of globalisation on professional services
The professional services industry has significantly changed shape over two decades, mostly due to globalisation, and the emergence of smaller, specialised boutique firms with expertise in defined areas.
"If we go back 20 years, there were virtually no international brands operating in Australia." says George Beaton, Executive Chairman of Beaton and a founding partner.  George has overseen the 20-year journey of Beaton Benchmarks.
"As big corporate clients became global organisations, they began looking for global consistency in their advisor firms."
George notes this trend accelerated the "hollowing out of the middle tier" as large firms subsumed smaller ones, and international mergers swallowed up the mid-market. Today, there are fewer firms in the mid-tier range.
At the same time, smaller specialised boutiques have become more prevalent, competing for market share by seeking to differentiate their work in specific areas of expertise or client industries. Many attendees to our roundtable gathering of CMOs noticed this trend, with one Post-It note in a brainstorm session telling the story succinctly: "size is no longer a guarantee of right expertise delivered by right people".
Others commented on the "rise of smaller, specialised firms with people who genuinely love what they do". Compared to 20 years ago, the "Big Six" of law and the "Big Four" of accounting firms are meeting more competition than ever from these boutiques.
"Variable labour cost models can improve the client experience as well as increase the profit of the platforms and individual contractors working in them," says George. "Firms operating on these new models are creating new dynamics in the competition with traditional business models."
2. How technology has changed the B2B services sector
The advent of technology has not only changed where we work (remote, flexibly, largely online) but also how we work – by automating processes that previously were inefficient and time-consuming.
"Technology is making professional services faster, better and cheaper. You can turn around a contract of sale in 24 hours because you've got all the precedents computerised and artificial intelligence will complete most of the clauses for you," says George.
Kate Dunton, Director of Strategy, Growth and Clients at AECOM, a multinational infrastructure consulting firm, adds that marketing and business development have become increasingly sophisticated through use of technology. Clients expect more quality, tailored communications – and a lot of interaction happens online.
"The avalanche of social media has really changed the way we market. We host online webinars where we would previously do in-person events. The way we gather data and the amount of information we can now have about touchpoints with our clients has increased. And what I call the 'LGD' marketing – lunch, golf and dinner – has dropped off," she says.
One CMO at our roundtable commented that "buyer decision making is now more than 50 per cent online before it becomes face-to-face", and all attendees agreed that firms need to have an online profile and capability. Client relationship management systems have moved online, however any automation is "expected to be balanced with the human factor".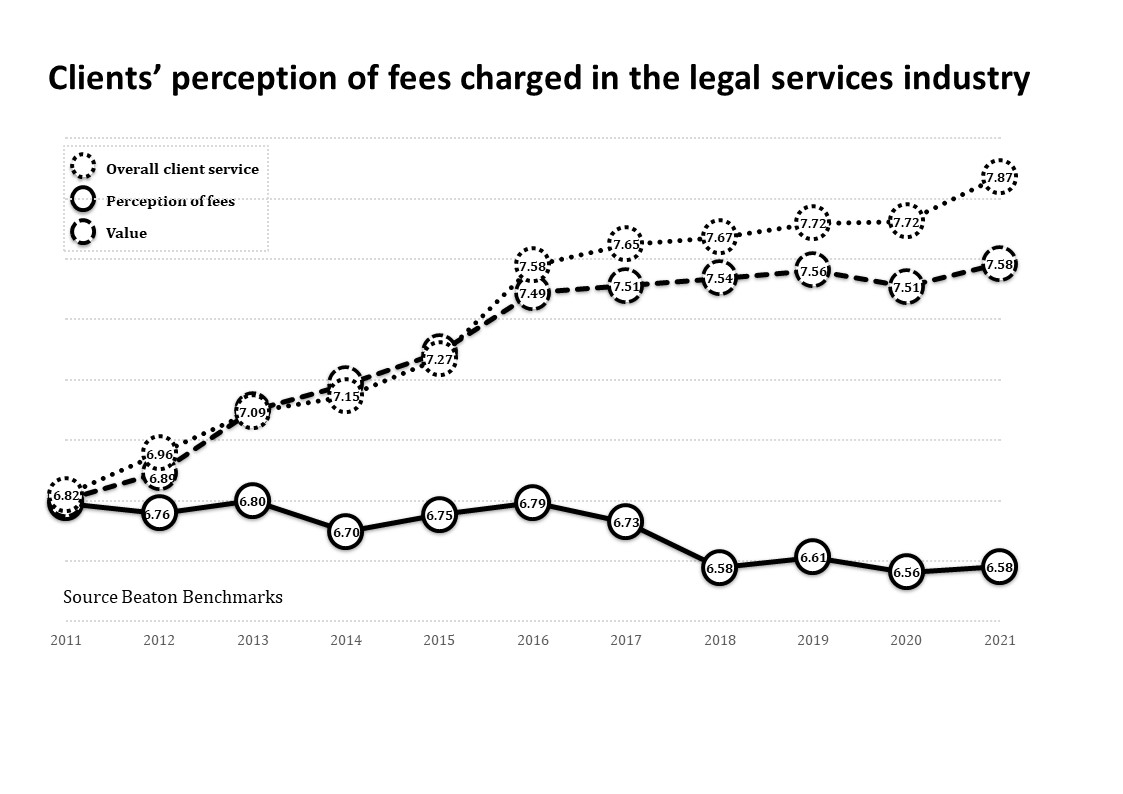 3. Increasing client expectations for value-add services
Speaking of expectations – today, clients have heightened expectations in every area of professional services.
"Competitive intensity was substantially lower 20 years ago," says George. "Clients were less demanding and discriminating. When you look at Beaton's trend data over the past two decades you can see perceived price levels have been steadily falling while perceived value is rising. Clients are getting more for less – and they have come to expect that."
AECOM was the first consulting engineering firm to enter the Client Choice Awards and subscribe to the benchmark reporting now called Beaton Benchmarks. Dunton, who came from a background working in law and accounting firms, says client service in the built and natural environment consulting sector 20 years ago was a "long way behind service expectations of accounting and law". Client service expectations in her profession have risen dramatically since then.
"It's one of the reasons why we were one of the early adopters of Beaton Benchmarks," says Dunton. "The benchmarking was one of the kick-starters that led to us creating an entire client experience program."
Client experience or CX was not a recognised term 20 years ago. Today, research shows it can have an enormous impact on a firm's bottom line. Both George and Dunton agree it is now "central" and "fundamental" to the success of professional services firms.
4. The importance of value alignment in client services
Dunton's admission that "lunch, golf, dinner" business meetings are no longer part of the AECOM strategy is symptomatic of a broader trend: clients care far more now than 20 years ago about diversity, inclusion, the environment, and their advisors' social impact.
The term ESG (environmental, social and governance) was first coined in 2005 and today is a widely used framework that businesses use to consider their impacts on employees, customers, and the communities where they operate. Data from PwC Australia in 2022 revealed 78 per cent of the top 50 Australian listed companies publish reports on their ESG impact – with sustainability becoming a growing priority for many.
Attendees to our CMO roundtable agreed that diversity among employees and leaders in a modern firm is essential because "clients are more diverse and want diverse thinking and backgrounds from their professional services consultants". Others commented that clients want firms that will "communicate and deliver on what they promise".
Aligning with client values is more critical than ever for firms in 2023.
Beaton has the most extensive, globally unique database of client feedback on professional services firms, with analyses dating back to 2003. We use this exclusive benchmarking data to help analyse your firm's market position and track changes in client expectations, then help your team to meet and exceed those expectations.
Please visit our Competitor benchmarking page for more information or contact us to discuss options with a Beaton partner.
Share these insights with a colleague
Written by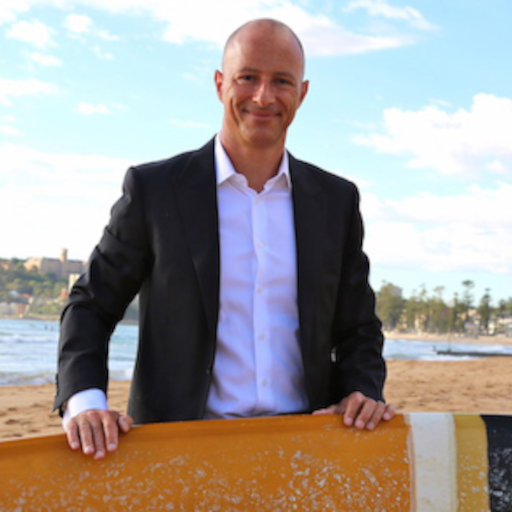 Paul consults with Beaton's clients to help them develop superior growth strategies and programs, using Beaton's suite of market, client and competitor information products and research insights. ​Paul has led successful change programs using this approach, both as a CMO within professional services firms and as a consultant to firms. 
Full bio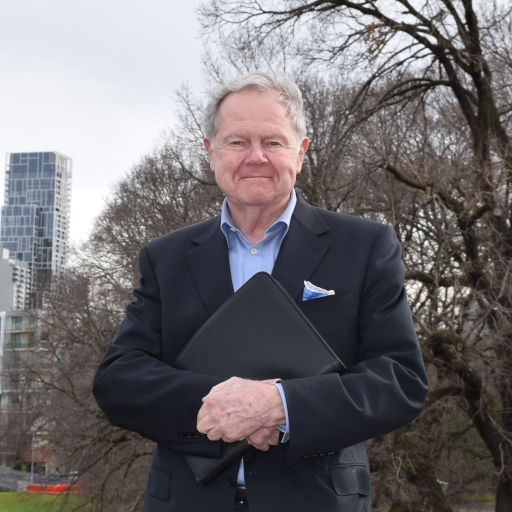 George has guided Beaton's clients through a wide variety of strategic decisions in his 30+ years as an adviser and researcher. His background in business school teaching combined with his work in professional services firms, public and private companies, universities and governments gives him deep insights into the challenges and opportunities that leaders and their organisations face.
Full bio